Streaming Platforms & Social Media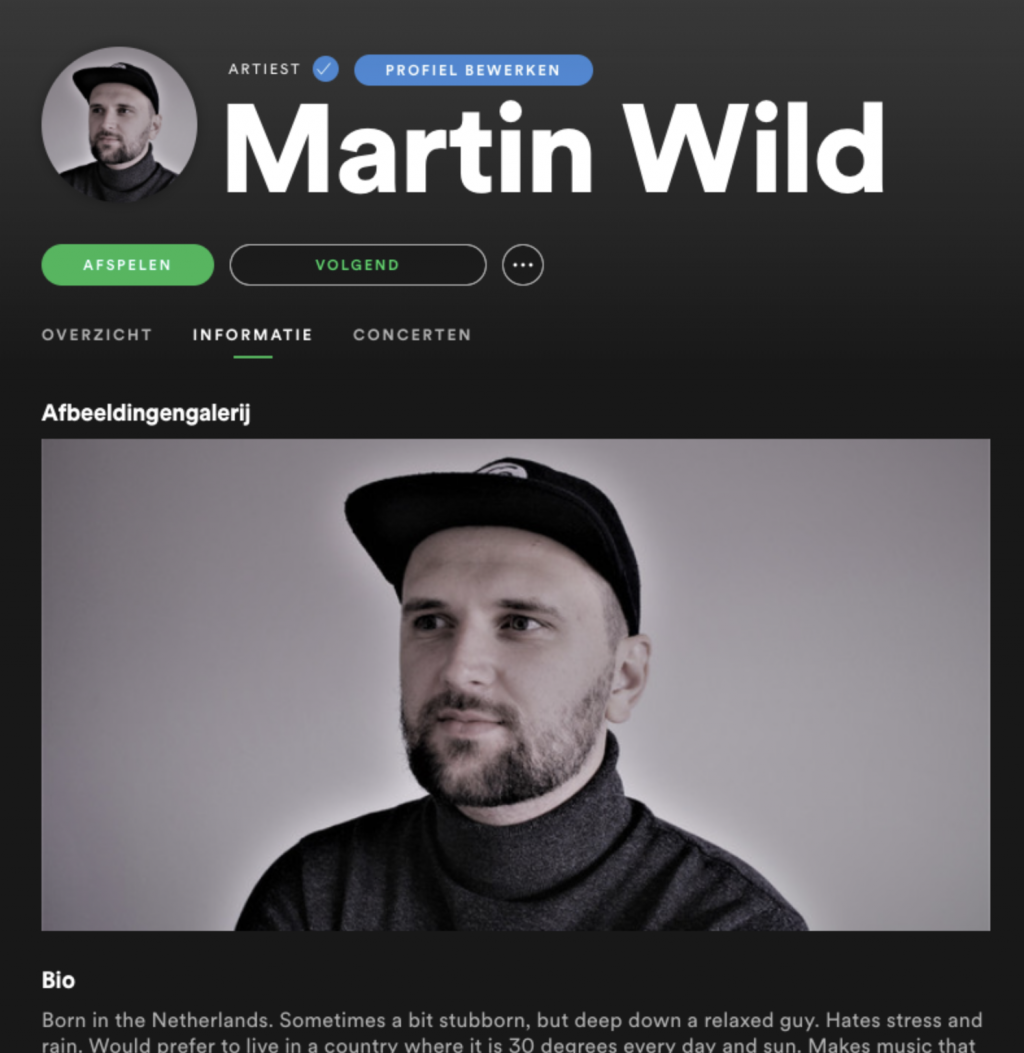 You can listen to my music on soundcloud or Spotify.
SoundCloud
My SoundCloud is: https://soundcloud.com/itsmartinwild
Spotify
My Spotify is: https://sptfy.com/4K2f
Instagram
If you want to know more about me you can follow me on Instagram. My instagram is: https://www.instagram.com/itsmartinwild/
If you have any questions you can always ask me!